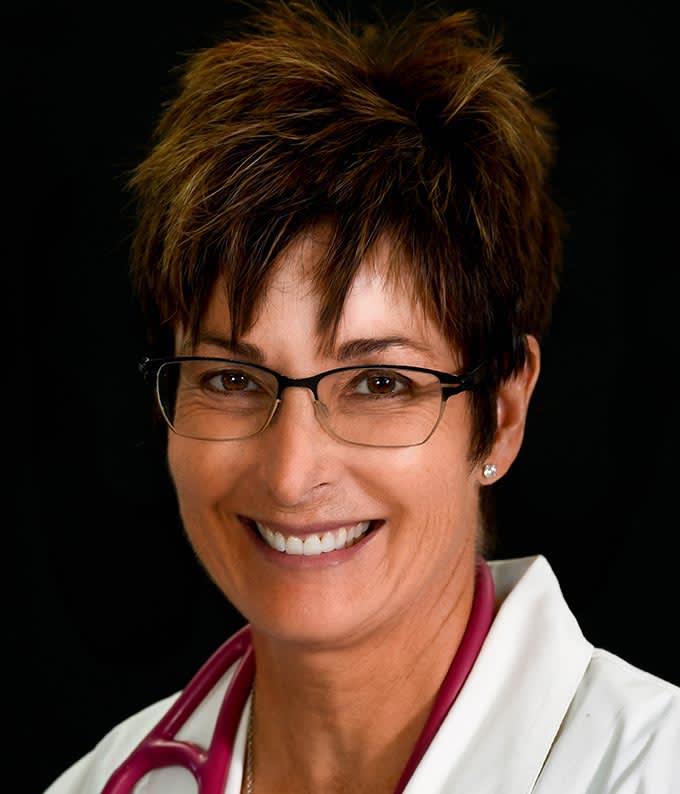 Dr. Robyn Elmslie
DVM, Diplomate ACVIM (Oncology)
Dr. Elmslie fulfilled her childhood dream of becoming a veterinarian when she graduated from the College of Veterinary Medicine, at the University of Montreal, in Canada, in 1986. It was during the oncology residency at Colorado State University that she became increasingly interested in research in the field of immunology. After completing the oncology residency in 1990, she embarked on an immunology research fellowship at the National Jewish Center in Denver.
Dr. Elmslie founded the Oncology department of VRCC, in 1993 with the goal of combining her clinical oncology expertise with her immunology research background to improve quality of life of pets with cancer and to contribute to the development and evaluation of innovative cancer therapies.
Dr. Elmslie and her husband have two sons, Cooper and Sawyer, and several pets which include three dogs, Roxy, Gus and Charli, three cats, Ethel, Peeper and Ford, a small parrot named GB, Dynamite the corn snake, along with many fish. Free time is spent with family and friends enjoying the great outdoors.