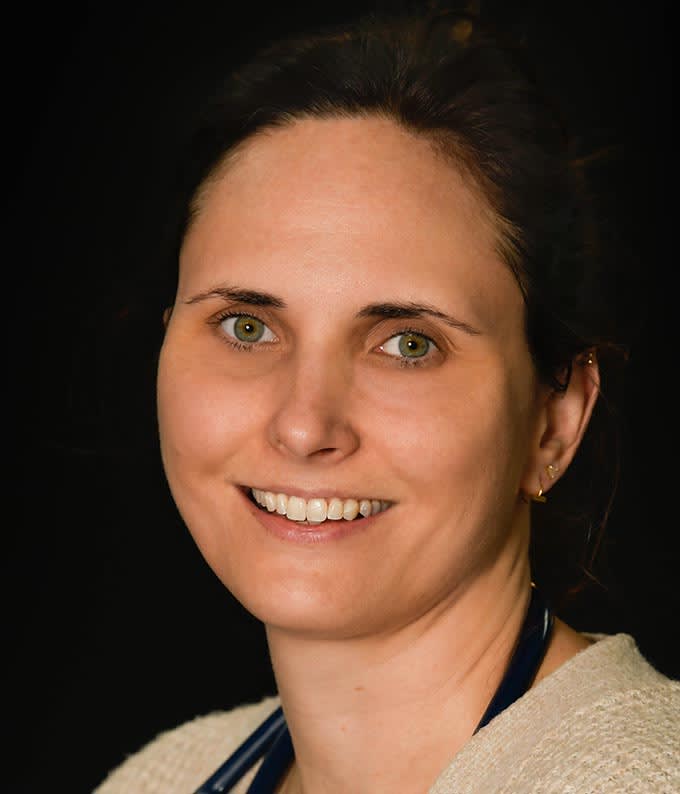 Molly Benner
DVM, Practice Limited to Oncology
Dr. Molly Benner grew up in the Washington, DC 'burbs and could not be more excited to return to the Denver area, where she lived for several years after college. She has a Bachelor of Arts in Journalism from the University of North Carolina, though she eventually decided on a career in veterinary medicine in order to spend as much time as possible with adorable puppies and bunnies. She obtained her veterinary degree from Louisiana State University in 2014. She then completed a rotating internship at the University of Missouri followed by a residency in medical oncology at the University of Illinois.
Her initial interest in oncology was largely academic, in particular, molecular cell signaling and the role of inflammation in cancer. She became interested in the clinical aspects of oncology during the second half of veterinary school and decided at that time to pursue a career in specialty medicine. She is interested in treatment options beyond the use of traditional chemotherapy and is excited about the future of veterinary oncology as our knowledge and treatments continually expand.
She is a sports enthusiast and in her free time enjoys hiking with her golden retriever, Frank the Tank, mystery novels and summer patios with live music.