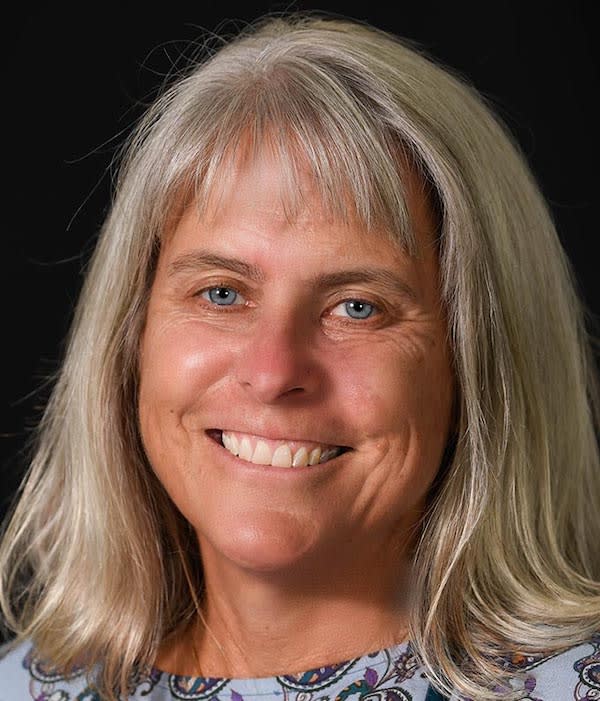 Dr. Julie Martin
DVM, MS, Diplomate ACVIM
Julie Martin, DVM is board certified in Cardiology as a Diplomate of the American College of Veterinary Internal Medicine. She received her Bachelor of Arts degree in biology from Colorado College in 1990. She spent two years at the Olympic Training Center in Colorado Springs studying the effects of bronchodilators on different aspects of athletic performance in elite athletes.
She graduated first in her class from Colorado State University College of Veterinary Medicine and Biomedical Sciences in 1997. After graduation from veterinary school, she completed an internship in small animal medicine and surgery at the University of Tennessee Veterinary Teaching Hospital in Knoxville. A residency in cardiology at Colorado State University followed and was completed in the summer of 2002. Concurrently, she earned a Master of Science degree from CSU. After completing her residency, Julie began working at VRCC.
Julie's research interests during her residency included the evaluation of feline diastolic cardiac function and electrical cardioversion of various arrhythmias in the canine patient. She became a diplomate in the American College of Veterinary Internal Medicine, Specialty of Cardiology in May, 2002.
Julie appreciates spending time traveling and making memories with her family, which include her husband Don, her two sons Wyatt and Charlie, and her daughter Jenna. She enjoys all sporting activities and has coached and played soccer for many years.
Julie has a cat Squeaky, two dogs Bri and Maddie, and Bugsy her french Lop.