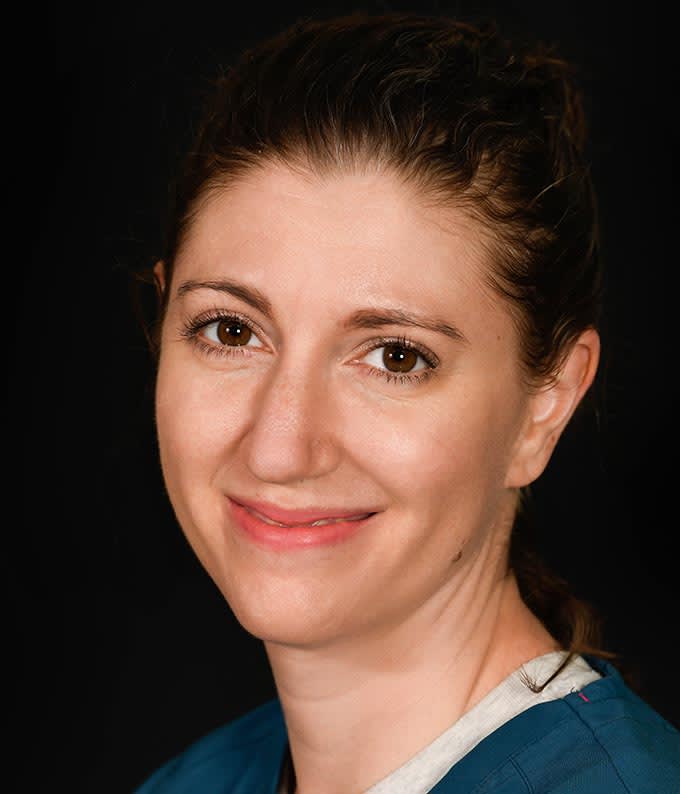 Dr. Isla Arcaro
DVM, MS, Diplomate ACVAAA
Dr. Isla Arcaro is a native of Chicago, Illinois. She obtained her veterinary degree from St. Matthew's University in 2011. Following vet school, she completed an anesthesia internship at the University of Pennsylvania followed by a private practice rotating internship back in Illinois, and then completed her anesthesia residency at the University of Illinois in 2016.
Following residency she practiced at a large referral center in Pittsburgh, PA before joining the VRCC team in 2022. Areas of special interests include use of locoregional anesthesia whenever possible, comprehensive pain management for all patients (whether surgical or not), and she finds cardiothoracic anesthesia especially rewarding.
Outside of work Dr. Arcaro enjoys camping, hiking, kayaking, and catering to her four cats: Quiz, Potato, Lefty & The Tiny Terrorist.